Whatever your views, we welcome them.
You can contact us:
By signing into your Calico Account
In person – pop into our office on Croft Street, Burnley (which is just next to the bus station). This is open 9am – 5pm, Monday – Friday, with the exception of Bank Holidays.
By phone on 01282 686300 – our Contact Centre is open from 8:45am to 5pm Monday – Friday.
Your views are important to us and we treat them seriously. Whenever you get in touch, you should expect the following:
We will acknowledge your contact within three working days.
We will try to sort things out within 10 working days.
Compliments – If you're happy with our service, we'd like to know.
Suggestions and comments – If you've thought of something new we could try, let us know! We'll welcome your suggestion (you might even win a reward!)
Complaints – If you're unhappy with us, we want to put things right as quickly as possible. We learn our lessons from your complaint, and we make sure the problem is not repeated elsewhere.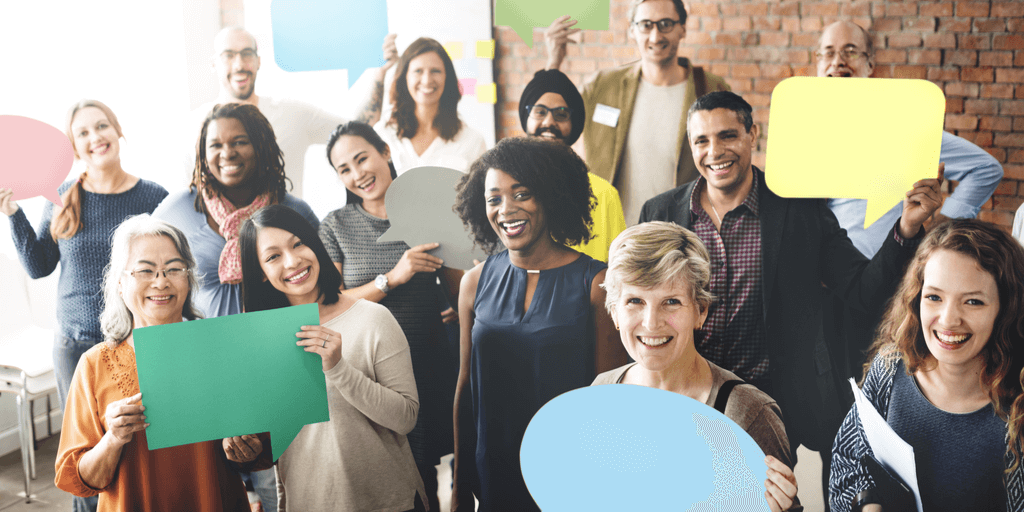 You should complain if you think we've:
Not done something we should have done
Done something badly
Treated you unfairly or impolitely
If you're not satisfied with the way we've dealt with your complaint, you can make an appeal. If you want to take things further, and you have exhausted our policy, you can get in touch with the Independent Housing Ombudsman.
There are occasions where you might be entitled to compensation from us. For example, you have a "right to repair" if we don't carry out a repair within a specific time you may be entitled to claim.
If you'd like more information, contact us on 01282 686300.
Customer Service Standards
The customer service standards outline the levels of service that our customers can expect to receive when they contact us. We are committed to achieving high levels of customer satisfaction across all services. We will monitor our performance against customer feedback and report on the measurable service standards. Individual performance targets are reviewed annually.
A) We will always:
Listen, be polite, friendly, patient, honest and helpful whenever you deal with us.
Resolve your enquiry fully, but if for any reason we can't do this straightaway we will identify an appropriate colleague or relevant support agency that can help.
Keep you informed of our timescales and the progress of your enquiry, replying to call back requests within 48hours.
Provide accessible services for all.
We can provide the information you need in alternative forms e.g. large print, audio format, Braille and arrange telephone translations with the Language Line service. (Please note – the written translation service takes up to 7 days).
Deliver our services in a way that does not discriminate against anyone.
B) If you visit our offices, we will:
Ensure our offices are accessible, welcoming, clean and tidy.
Have a wide range of customer information available on display.
Aim to greet you within 5 minutes.
Try to see you if you do not already have a prior appointment, or make another suitable appointment with the person you need to see.
Provide accessible services for all, including access to computers, private meeting rooms, disables toilets and hearing loop facilities.
C) When you call us, we will:
Aim to answer 80% of calls within 30 seconds.
Ask you to confirm your name, address, telephone and email details.
Aim to answer your enquiry in full at the first point of contact.
If we cannot fully resolve your enquiry at the first point of contact, we will pass you onto the right person or service that can.
Reply to any call back requests, left on the Contact Centre voicemail, within 15 minutes.
Reply to any call back requests left with non-Contact Centre staff within 48 hours.
Have up to date voicemail greetings in place, if we cannot answer our telephone.
Provide an out of hour's emergency repairs service, when our offices are closed.
D) When you email contact@calicohomes.org.uk or write to us requesting information, we will:
Acknowledge receipt of your email immediately.
Answer your email enquiry within 2* working days.
Acknowledge letters within 3* working days of receipt.
Answer any complaint within 10* working days.
If we can't achieve these timescales we will contact you to explain why and agree a fresh timescale with you.
Use plain English, jargon free language.
* Working days do not include weekends or public holidays.
E) If a member of The Calico Group or a contractor visits you in your home, they will:
Allow time for you to answer the door or the telephone, if you have mobility problems.
Provide their name and show you their identity card.
Respect your property and your personal belongings.
Leave you a calling card, as appropriate to the service area, showing the time of our visit, with the name and a contact telephone number, if you are not at home.
Notify you in advance if we are unable to keep our appointment and rearrange it at your convenience.
In support of our Service Standards, our customers and residents can help us to provide an excellent service by:
Taking good care of your home and carrying out the repairs that are your responsibility.
Allowing access to your home to carry out all repairs and annual gas safety checks.
Keeping to any agreed appointments with us or by giving us advance notice if you need to rearrange.
Paying your rent and service charges when they are due.
Letting us know if you are struggling to pay your rent, so we can offer help and guidance.
Completing customer satisfaction surveys or by getting involved in our customer events.
Being honest with your feedback, so we can use this to continually improve our services.
If someone is speaking to us on your behalf, please ensure that we know that you have given them permission, otherwise we will not be able to help.
Dealing with our staff in a pleasant manner. We will not tolerate any rude, abusive or threatening behaviour. If this did happen, we will take the appropriate action and report any incidents to the police or other relevant authority.