R
eport a repair
If something's not working as it should, it can really get you down.
We want to put things right and make sure your home is safe and warm, and a place that you are proud to call yours. That's why there are several easy ways to book a repair:
We'll listen to you to understand how urgent the repair is and book a day and time that suits you.
We will:
Make safe any EMERGENCY repairs within 24 hours
Carry out URGENT repairs within 3 working days
Complete ROUTINE repairs within 20 working days
Only rearrange appointments as a last resort
Complete repairs on the first visit unless the work needs assessing beforehand
Agree a date to return and complete any follow-on work.
About repair priorities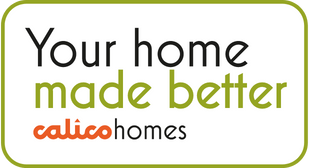 If you think you have a problem with damp or mould, please make sure to report a repair you may need.
More information about repairs
Emergencies are thankfully rare, but it's good to know what to do if the worst happens.
If there's a problem with your home that puts you or your family at risk, we're always here to help. We'll get to you within 24 hours to make it safe and secure.
You can call us at any time, day or night, on 01282 686 300 to report an emergency repair.
We'll also make sure that we understand your situation, so that you can get any extra support that's needed.
For URGENT and ROUTINE repairs, we will arrange an appointment with you, unless we don't need to enter your home to complete the work.
Appointments are usually between 8:45am and 6:00pm.
We will text you your appointment time.
Please make sure we have your correct contact number on our system.
We'll leave a calling card if an external repair has been completed.
If you need to change your appointment for whatever reason, please contact us as soon as possible on 01282 686300.
If you are not at home for your appointment, we will leave a card to inform you that we have called. You can then call us on 01282 686300 to rearrange your appointment.
When carrying out a repair, our Calico Homes Operative will:
Be wearing a Calico Homes uniform and will show their photographic ID card
Introduce themselves and explain the reason for their visit
Give you their full attention and be professional at all times
Carry out the work to a high standard, respecting your property and contents at all times
Leave the work area clean and tidy
Aim to complete your repair in one visit. If they are unable to complete your
repair in one visit, they will explain what will happen next
Complete a short satisfaction survey with you on their mobile device.
We have a responsibility to carry out most repairs to your home, but you also have a responsibility to look after your home and that includes carrying out some minor repairs yourself, if you are able.
This might include things like:
Replacing drawer handles
Replacing a toilet seat
Changing lightbulbs.
Please click on the link below for a full list your responsibilities, or get in touch for more information.
The Shelter website also has more information about this that you may find helpful.
Your responsibilities