If you smell gas,
or think you have a gas leak,
or are worried that fumes containing carbon monoxide are escaping from a gas appliance,
call Gas Emergency Services immediately on 0800 111 999.
Open all your doors and windows to ventilate your home.
We want to make sure that you and your home are safe and carry out a check of your home each year.
If your Gas Safety Certificate is more than ten months old, it's now time for your annual safety check.
Please look out for the letter when it arrives, then contact us to arrange a day and time for us to carry out this important check.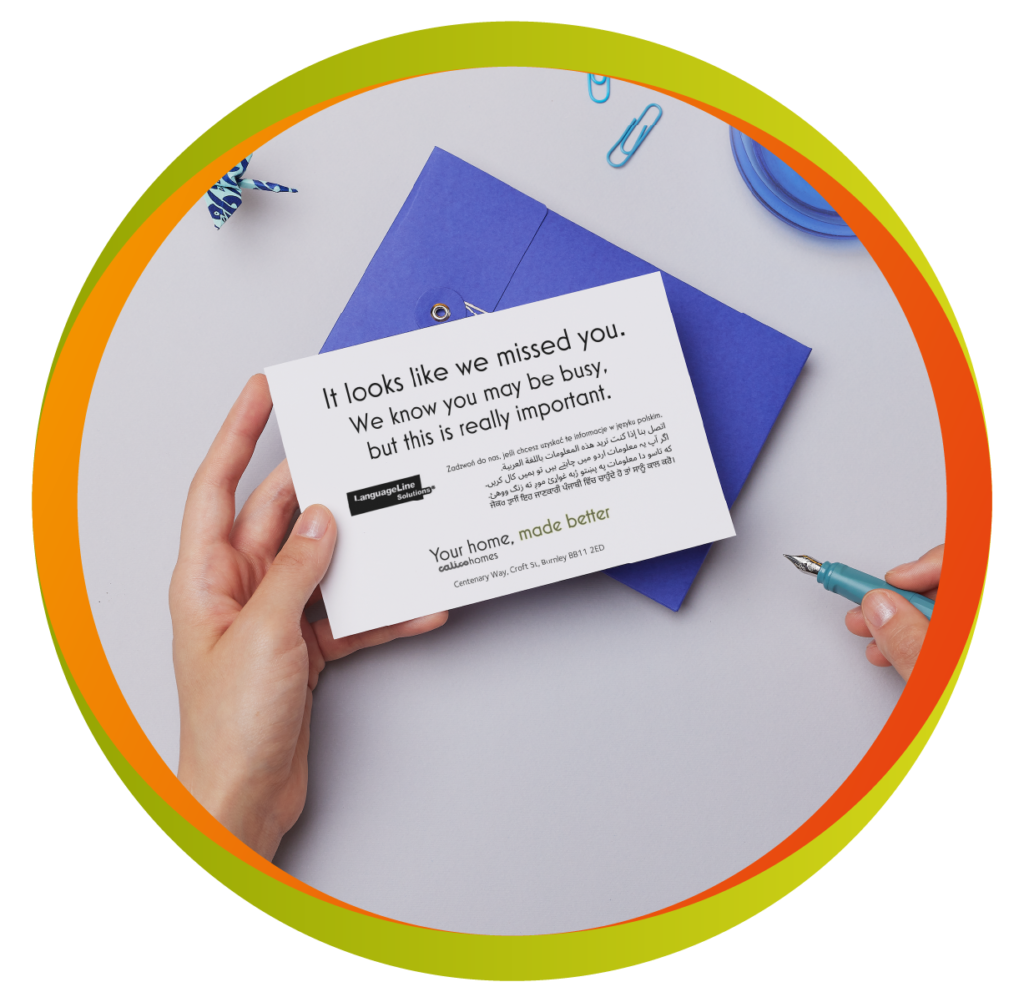 It's a condition of your tenancy agreement that you let us complete the check, to ensure that your gas appliances are working safely.
It's a legal requirement, so you must keep your appointment. The Health and Safety Executive states: "Every year, about 30 people in the UK are killed, and hundreds are seriously injured, by carbon monoxide poisoning due to faulty gas appliances."
The check should only take 30-45 minutes depending on how many appliances you have, but it could save your life.
The costs incurred when we have to revisit your home due to missed appointments are high. We want to offer a customer-focused, value-for-money service so, if your appointment doesn't suit you, contact us to rearrange immediately.
Why do you carry out gas checks each year?
We carry out annual gas safety inspections to help keep you safe.
You can't see carbon monoxide, you can't smell it, you can't taste it and it's deadly. Carbon monoxide can kill, without warning, in a matter of hours; you are most at risk when you are asleep. It kills 30 to 40 people in their homes each year. These deaths could be avoided if gas appliances are checked and serviced every twelve months.
You are most at risk if:
Your gas appliance was poorly installed.
Your gas appliance is not working correctly.
Your appliance has not been checked for safety or maintained within the last twelve months.
There is not enough fresh air in the room.
Your chimney or flue gets blocked up.
You allow unqualified people to install or maintain your gas appliances.
As a landlord, we have a legal obligation to make sure that all our properties with gas supplies and gas appliances have a gas safety inspection carried out every twelve months. This is very important as it will make sure that the gas appliances in your home are safe and working efficiently.
What does the gas check involve?
Our gas engineers are highly skilled and Gas Safe registered, and will carry out the work to a high standard. They will:
Be polite and helpful at all times.
Show you their Calico/Gas Safe identity card.
Protect your home and belongings with dust sheets.
Test your carbon monoxide detectors and smoke alarms.
Explain what work has been carried out and tell you about any further work that has been identified.
Issue you with a copy of the gas safety certificate when they have finished the job. This certificate is your guarantee that the work has been done to current gas safety regulations. If you have any questions, please ask the engineer who will be happy to help.
We employ independent inspectors to carry out random checks on the work that our gas engineers have completed.
We might contact you so that one of these important inspections can be carried out.
What are the dangers of Carbon Monoxide?
Carbon monoxide is a dangerous gas which can cause serious illness or even kill. Carbon monoxide is difficult to detect as you can't see it, smell it or taste it. Even low levels of this poisonous gas can cause brain damage or death.
The danger signs include:
Yellow or brown staining / soot deposits on or around appliances.
Pilot lights that often blow out.
Increased condensation inside windows.
Yellow flame rather than blue.
What are the symptoms of Carbon Monoxide poisoning?
Tiredness, headaches, stomach pains, chest pains, nausea, vomiting, erratic behaviour, drowsiness, breathlessness and giddiness.
If you or your family experience any of these symptoms and believe that carbon monoxide could be responsible, you should contact Cadent Gas Emergency Services on 0800 111 999 and seek medical advice immediately.
How do I prevent Carbon Monoxide poisoning?
Never use a gas appliance if you think it is not working properly. Signs to look out for include: yellow or orange flames, (except for fuel-effect fires which display this colour flame), soot or stains around the gas appliance and pilot lights which frequently blow out.
Never cover an appliance or block the convection air vents.
Never block or obstruct any fixed ventilation grilles or air bricks.
Never block or cover outside flues.
Never carry out DIY on gas appliances, it is illegal.
If in doubt, contact us on 01282 686300.
What are your gas service standards?
When carrying out gas servicing and repairs to your home:
We will undertake an annual gas safety check to all of our properties.
We will confirm all servicing appointments in writing at least five working days in advance and provide you with details of who to contact if you need to change it.
We will issue a text reminder the day before your appointment is due.
We will take action against you if you fail to allow us access to complete the annual gas safety check to protect both your own family and your neighbours, in accordance with our Gas Servicing procedure, which is available upon request.
We will consult with you regarding changes to service delivery, policy or procedure as appropriate.
We will respond to breakdown calls as follows: Emergency – within 24 hours; Urgent – within three working days; Customer Led – within 10 working days.
We will ring to arrange convenient appointments for breakdown and installation works, and advise you on timescales for the work.
All staff will wear a uniform and carry identification cards.
Internal and external auditors will complete post-inspection visits to check on the quality of our engineers' work in line with best practice.
Make it Happen surveys will be issued on an annual basis. We will use the feedback received to help improve our service and will communicate results via our Annual Report.
Before you consider installing a multi-fuel stove, you MUST get our written permission. If written permission is not received, we may insist that the stove is removed.
Only DEFRA-approved stoves meet regulations and will be considered for permission to be installed.
All installations MUST be carried out by a registered HETAS engineer. You MUST provide us with a copy of the installation certificate within seven days of installation.
Any installation we approve MUST have a new flue liner installed by a registered HETAS engineer. This will ensure that the stove is correctly and safely installed. The cost is approximately £1000, which you would have to meet.
Only smokeless fuels can be used to meet environmental regulations. Using any other fuels may result in a fine of up to £1000 – you must be able to provide receipts to prove you're using smokeless fuels.
You MUST have a working carbon monoxide detector installed in the same room as the stove, which is tested regularly in line with the manufacturer's instructions. Multi-fuel stoves can produce up to 10x more carbon monoxide than a standard gas fire.
We will undertake an annual inspection of the flue.
Any multi-fuel stove over 5kw will require permanent ventilation. The cost of installing this will be your responsibility, along with any work we may need to carry out in the property should you decide to move out.
If you fail to comply with the above, we will have no choice but to remove the stove and brick up the chimney. This is for the health and safety of you and your family.