Making a complaint
We know we don't always get things right.
We want to make sure that you are happy in your home, and that our services are meeting your needs. That means listening to you and understanding what we need to do whenever we get things wrong.
A complaint is defined as "an expression of dissatisfaction, however made, about the standard of service, actions or lack of action by the organisation, its own staff, or those acting on its behalf, affecting an individual resident or group of residents."
To make a complaint or provide feedback you can contact us in a number of ways:
You can also contact us in writing.
Send your correspondence to our Customer Services Team, Calico Homes, Centenary Court, Croft Street, Burnley BB11 2ED
Each year we ask all our customers for their feedback. Look out for our annual Make it Happen survey.
---
If you would like to be more involved in helping to influence the way we work, and the services we provide, you might like to join our Customer Experience Network.
Find out more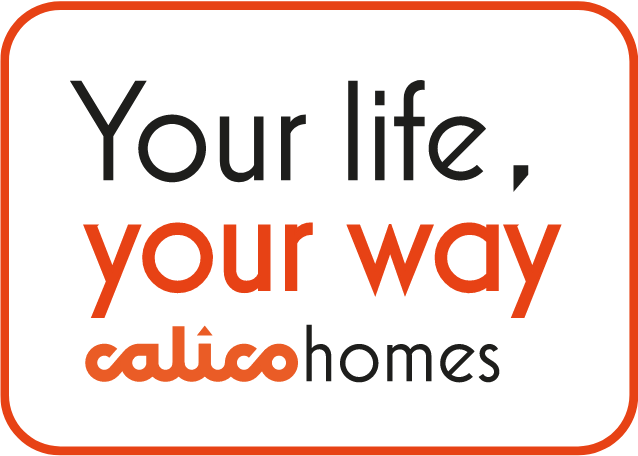 What happens when we receive a complaint
Step 1
We will let you know that we have received it.
We will acknowledge your complaint within 2 working days from when we receive it. (If the acknowledgment is sent by letter, this may take a few days to arrive in the post.)
We will provide you with the name and contact details of the person who will be resolving your complaint.
Step 2
We will investigate and reply to you.
We will investigate and resolve your complaint within 10 working days of the date we received it.
This may mean that we need to speak to you to find out more information.
If we need more time to fix this, we will agree the deadline with you and update you regularly on the progress.
This will take no longer that 10 working days.
Step 3
If you are unhappy with the outcome
If you are unhappy with the outcome of your complaint, you can appeal the decision by contacting us again.
We will provide you with the name and contact details of the senior manager handling your appeal.
Your complaint appeal will be reviewed, and the outcome decided within 20 working days of when we receive it.
The appeal stage is the final stage of our complaints process.

You can also contact the Housing Ombudsman Service for help and advice at any time on your complaint, this is a free and impartial service.
They cannot investigate whilst your complaint is going through complaints procedure, however the Ombudsman may be able to help you reach a resolution.
For more information, click on the link below.
Housing Ombudsman Website
More information about the way we handle complaints
Housing Ombudsman Complaints Handling Code and Self-Assessment
The Housing Ombudsman's Complaint Handling Code was introduced in July 2020 sets out good practice that make sure landlords respond to complaints effectively and fairly.
Each year we carry out an annual assessment against the Code to ensure our complaint handling remains in line with its requirements.
The results are available in the link below.
Complaints Self-Assessment
As part of our commitment to service improvement, we review our complaints trends and our performance in responding to those complaints.
You can read the results in the link below.
Apr-Sept 2022 Complaints Performance