Today marks the start of Mental Health Awareness Week 2021. For many, this years' awareness week will prove more relevant than ever before, with the pressures of the pandemic creating additional worries and cases of poor mental health on the rise*.
As part of our values here at Calico Homes, and as part of the wider Calico Group, going one step further with our customers and ensuring the wellbeing of our people is something that is extremely important to us.
Since March 2020, when the pandemic came along and turned many people's lives upside down, we've been finding new ways to offer support.
---
Supporting our customers
Last year, we were approached to become a partner in creating and operating Burnley Together, a community hub to help local people during the pandemic. The service supports residents with food parcels, collecting prescriptions, debt, housing and mental health advice and accessing other essential areas of support.
Through this work, we have created strong partnerships with local authorities, charities and businesses. These partnerships allow us to provide a wider range of support, not just for Homes customers, but the wider community too.
We have also been able to forge even stronger relationships with Homes customers that may not have otherwise approached us, either through worry if this involved rent arrears and debt, or they had simply assumed that, as a Housing Association, their issue wasn't something we could offer support with.
One Burnley Together Customer said, "I got the support and help I needed. You saved my life actually. I can't thank you all enough. You do a top job with people who are struggling. Honestly brilliant; you're super stars, all of you." 
Despite being unavoidable and for a wider good, we know that COVID-related isolation and lockdowns have been detrimental to our customers wellbeing and mental health. Recently, many of our more vulnerable customers are reporting severe anxiety and a fear of mixing and socialising.
When it comes to supporting our independent living customers, we work with a variety of stakeholders, GP's, crisis teams and more to make sure we are providing the best care and mental health support possible.
We also know that many of our customers may experience a sudden change of circumstances, through ill health, redundancies and other unexpected issues arising. We are here to help, and our fully trained Tenancy Sustainment Teams have been working hard to ensure they offer the levels of support needed, without judgment.  The team have supported more customers than ever before in the last 12 months
We want people to know that they can openly talk to us about anything that's negatively affecting their wellbeing and mental health year-round. We're committed to listening and providing essential support wherever we can.
---
Supporting our teams
This past year or so has also brought additional challenges for our internal teams. Some of my colleagues have been adapting to remote working, often juggling other responsibilities. Others have been working 24 / 7 on the frontline to make sure our essential services, including homelessness prevention, domestic abuse, addiction support and dementia care, can all continue to function safely during these turbulent times.
It's really important that we look after our teams, especially those whose roles involve looking after others. Therefore, we have increased the numbers of our trained in-house Mental Health First Aiders to provide 27 extra people available for colleagues to call on whenever they need to.
We're also implementing even more training to meet the rising demand, so will have an additional 28 people enrolled by the end of this year, bringing the total of trained Mental First Aiders within the Group to 55.
While we know there is always more work to do around mental health support, we're trying to create a culture where honest and frank conversations around previously 'taboo' or 'difficult' topics are welcomed and supported.
Our 'One Calico' ethos means that we actively encourage our people to bring their whole selves to work, allowing them to be exactly who they are and celebrating our individuality and diversity.
I am well aware from close family experience that mental illness can be unexpected, overwhelming, and hard to navigate and overcome. At Calico Homes, we are committed to continuing to do more, as both a landlord and as an employer, to raise awareness of these issues, challenge stigma and provide services and support to help those most in need.
---
If you'd like to talk to us about how we can help, you can call us on 01282 686 300, email contact@calicohomes.org.uk or find more on our website here.
We're also a Burnley Together partner, offering a range of support options for those in our community. You can contact us on 01282 686 402, email contact@burnleytogether.org.uk and find more details on the website here.
Mark Beach, Managing Director at Calico Homes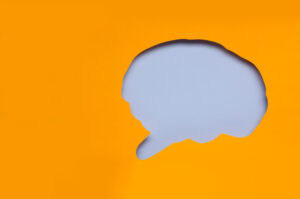 ---
*Source: https://www.gov.uk/government/publications/covid-19-mental-health-and-wellbeing-surveillance-report/2-important-findings-so-far