We want to make sure your home is a safe place for you to live, and for the property to always be of an acceptable standard.
Whilst we're here to assist with repairs and improvements you need, some jobs are your responsibility as a customer.
Whether they are indoors or outdoors, you should carry out any of the following if you are able, or seek a qualified tradesperson.
If you have difficulty
Most of these jobs should be fairly easy to do, but it's important to let us know if you are struggling or have any particular difficulties, such as a disability that might prevent you from doing this.
We will take your specific needs into account wherever you need extra help.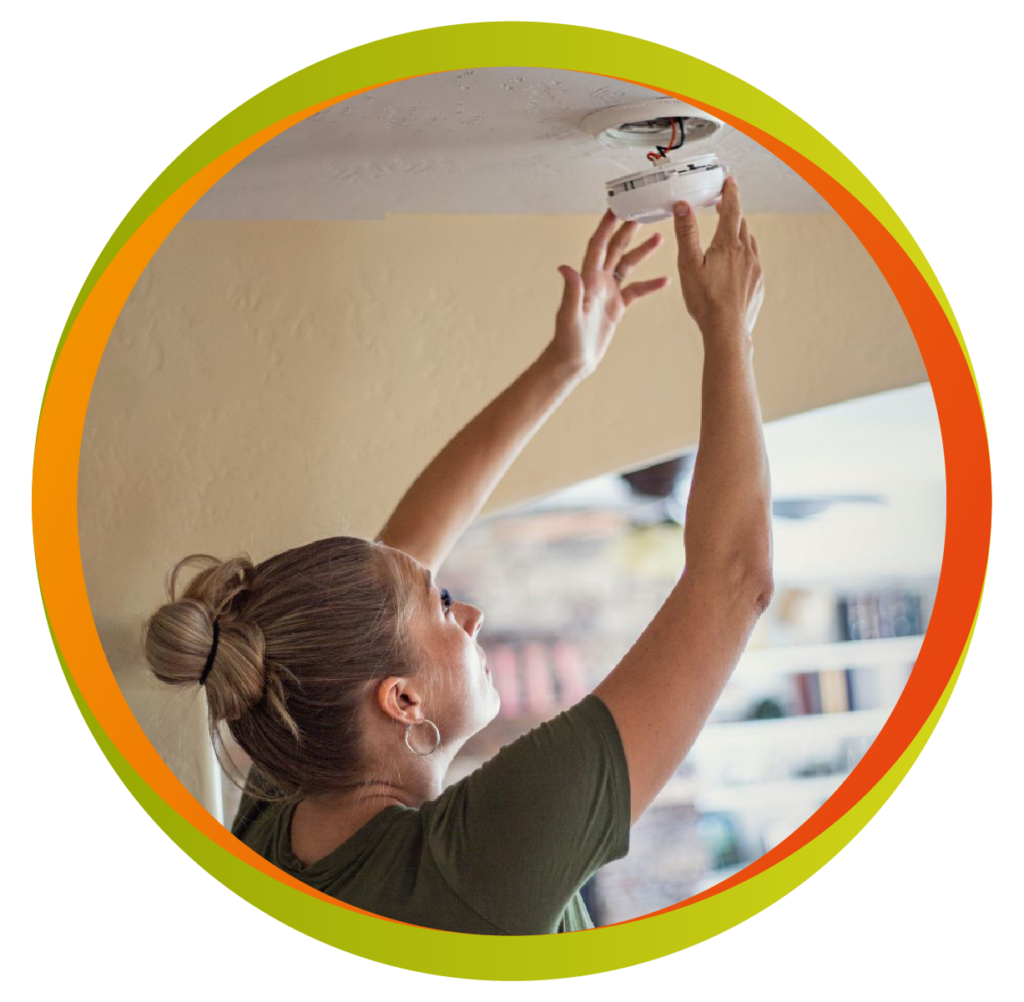 Bath panel
Bathroom fixtures such as toilet seats, bathroom cabinets,
mirrors, towel rails, shower curtains and toilet roll holders
Ceilings, walls and floors
Filling plaster cracks e.g. cracks and small holes
All decoration – unless the problem is caused by structural damage
Extensive or major plastering works for cosmetic or painted finish purposes
Loose floor coverings and fitted carpets
House Alarms
Security Lighting (unless installed by Calico)
Street lighting is the responsibility of Burnley Borough Council/ LCC – it is the responsibility of the tenant to report it to them
Cookers and other appliances
Disconnection and reconnection of cookers
Domestic appliances installation and repair of washing machines, cookers, fridges etc.
Electric meter and supply of electricity (through your energy provider)
Plugs
Repair/replacement of light bulbs/fluorescent tubes/starter and security bulbs
Replacement bulb in electric fire
Re-setting trip switches
Security alarm
TV aerials and satellite dishes
Garages, Sheds, and Outbuildings
Repairs on outbuildings and roofs not connected to the home
Gaining entry/providing a new lock and keys – when customer has lost keys
Garden maintenance such as lawns, dustbins and refuse
Gardens
Television aerials and satellite dishes (we maintain those in
communal areas)
Washing posts and lines
Customers to ensure that their home is adequately heated and has ventilation so to minimise condensation
Cupboard drawers
Cupboard door catches, handles and hinges
Clearing blocked sinks, bath/hand basin waste pipes and shower wastes
Blocked toilets
Replacement or repairs of toilet seats
Replacing plugs and chains
Replacement shower heads and hoses
Plumbing in washing machines, dishwashers and other such appliances
Gaining entry
Glazing where caused accidentally, or otherwise, by the
customer
New lock/keys